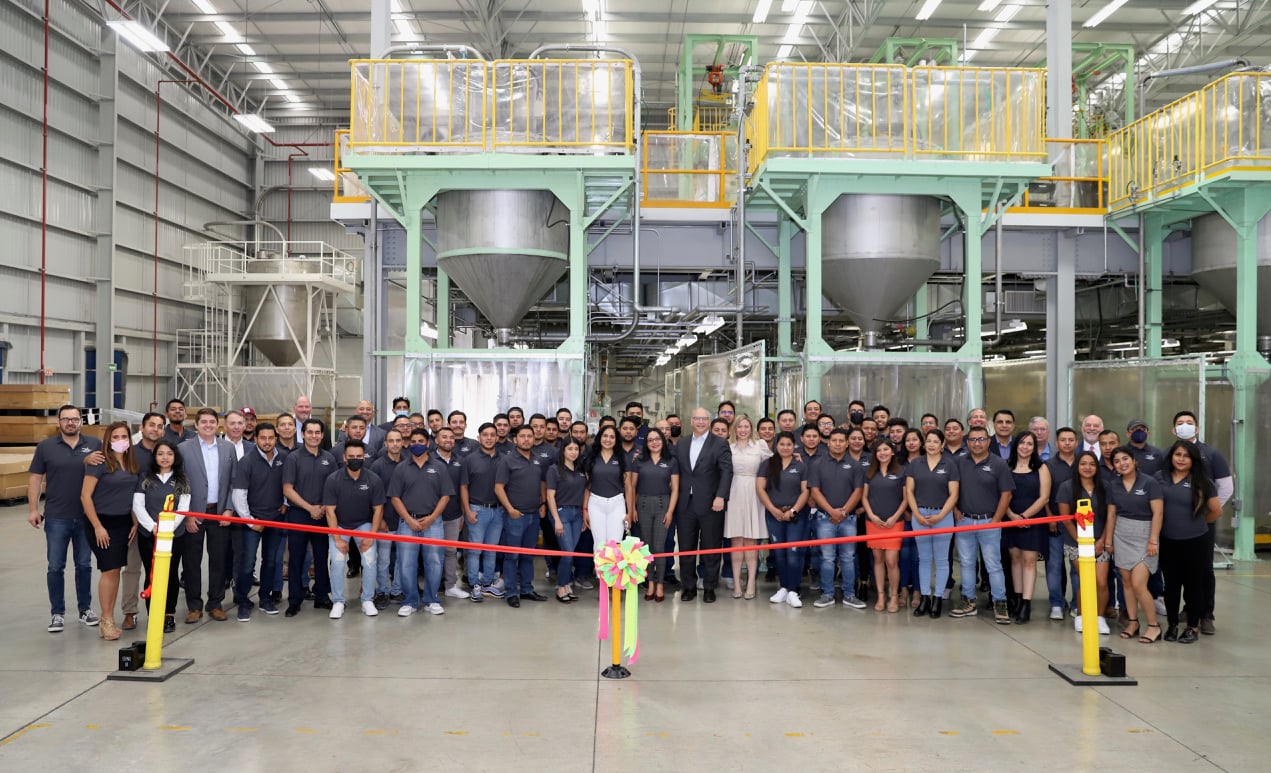 Over the past several years, we have been working toward becoming a more global and diversified partner to our customers. Today, we celebrated the addition of a compounding facility in San José Iturbide, Mexico.
This new facility will bring our high-performance Vydyne® and flame-retardant Starflam® products closer to our customers in Latin America. It also adds nearly 70 highly skilled people to our team.
"The team in Mexico is committed to our high standards of quality and has already begun producing many of the specialized materials we have for the automotive, E&E and consumer and industrial sectors," said Lulu Alvarez, our country director for Mexico. "This plant will allow us to respond to our customers' needs in-region more quickly while maintaining the stringent quality standards they rely on."
The plant in San José Iturbide is Ascend's fifth new facility since 2018, with other facilities announced including a compounding site in Chennai, India and an HMD plant in Lianyungang, China.